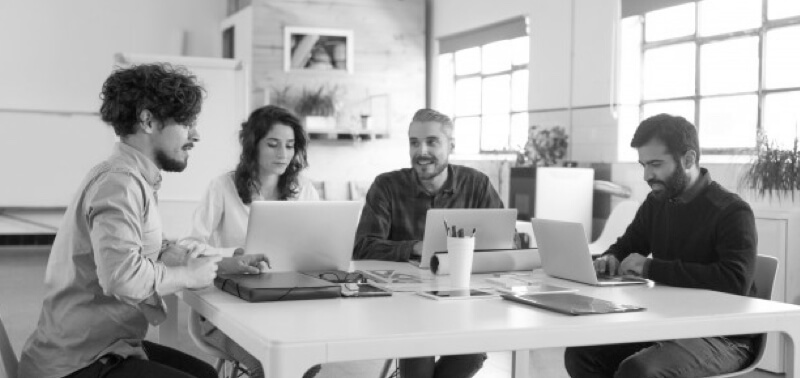 WHY CHOOSE US?
8 reasons that make us
a good web design company
We are good listners
As a web design company, we prioritize understanding our clients' company objectives. Then, all subsequent decisions are made with these objectives in mind. A gleaming new website is pointless if it does not assist you in achieving your objectives. You speak, we listen… and then we add numerous suggestions for improvement.
Integrity is valuable to us
We believe in conducting business with integrity and a genuine concern for people. We will not sell you anything that you do not need.We will not mislead you in order to gain your business. We will treat you with decency and courtesy. That is how it should be (and far too often is not).
We create beautiful designs.
We've chosen to focus exclusively on creating one-of-a-kind web designs (no templates here). Our objective is to establish your business as a market leader in your field and to outperform all competitors. A well-designed, professional website establishes trust with both current and future customers and leads to future growth.
We are SEO experts.
Search Engine Optimization (SEO) is the practice of optimizing a website's visibility in search engines such as Google, Yahoo, and Bing. If your site does not appear prominently in search engines, potential clients will go elsewhere. Many of our clients make back the cost of their website in the first month thanks to new business leads from our SEO work.
We use WordPress
We develop all of our websites using the world's best open source content management system, WordPress . This enables our clients to manage their entire website's content from any computer in the world. Add an infinite number of pages, posts, photos, documents, and media. Pay no further fees for site updates. Carry it out yourself! We'll even show you how to do it for FREE.
our coding is clean
We take the effort to manually code each site, utilizing cutting-edge technology and cross-platform compatibility. We believe that regardless of whether you use a Mac or a PC, an iPhone or an iPad, your site should load properly everywhere. Even if you keep using Internet Explorer as your main browser (a bad idea), we make sure that our code is tested in all the major browsers (IE7-9, Firefox, Chrome, Safari).
we deliver on time
Time is money in business, which is why we establish and adhere to reasonable deadlines (for ourselves and our clients). We contact our clients on a continuous basis to keep them informed of our progress and to ensure that projects are released on time.